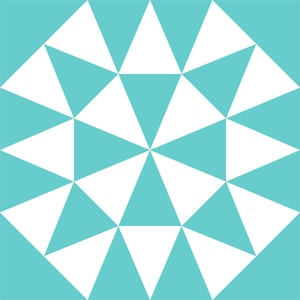 $

6.00 - On Sale
This pattern provides the templates for the Morning Star block in three sizes. It has the 8", 12", and 16" paper piecing templates, as well as the templates for a 20" block. It also includes a coloring page with the popular 3x3 block layout. As a bonus, this pattern includes templates to make an 18" double rainbow star.
This pattern gives block templates only and does NOT provide paper piecing or Y-seam instructions; however, a quick search will take you to many excellent tutorials. It also does not provide fabric requirements, because it has so many size options.
Thank you!
P.S. Some of you have seen a version by Kelbysews. That coloring was inspired by Joyce Dean Giezsler, from her book Then and Now Quilts.